Quit your work or move, when faced with this tough option, Anjana Ghorke chose to move rather than quit. In these times of the Corona Virus when most of us are afraid to move outside our homes and have work-from-home options, Anjana had to move her home so she could continue working – outside her home, serving the city and its residents who depend on her to keep their surroundings clean and hygienic.
Living on the outskirts beyond Urali Devachi, Anjana always had a long and inconvenient commute as she came to work all these years. As a SWaCH member, she serves over 350 homes in Hingne mala slum in Hadapsar where she collects waste and ensures its safe disposal. Despite the uncertainties when the Corona Virus hit and changing rules and lockdown measures she was commuting to her place of work, often paying Rs.100 just to get to work, explaining to the authorities how important it was. Those she serviced would not hear of her stopping work and implored her to continue as they had no other option to ensure that the waste did not stagnate in their homes and cause further health problems. "It was tough, but when you commit to a job, you cannot break that commitment just like that. I was willing to take the hit, but my neighbours got antsy and my landlord asked us to quit the work or move. I chose to move" she says.
She walked out of that home, with just a few bare essentials as there was no way to transport her belongings, locking it behind her. She found a place closer to her work place and resumed her work, all without missing a beat. "There was no option and I have to pay my rent in both places, but I am hoping this is just for a couple of months", she shrugs.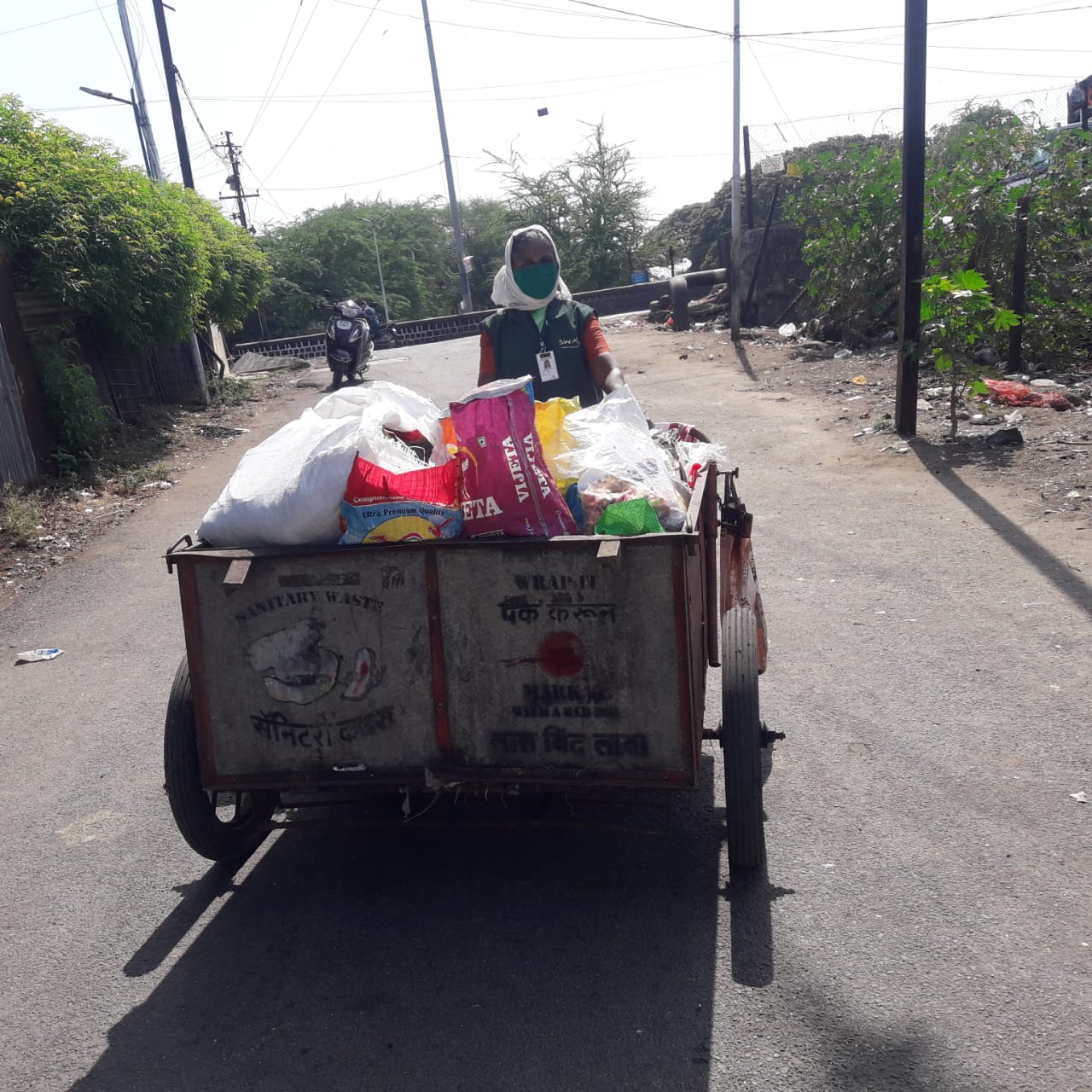 At age 57 Anjana has fended for herself most of her life with no help from her children or anyone else. Facing discrimination is nothing new to her. "I will continue to work till the day I can. I understand the importance of the work I do especially in these times. There was no way to get anyone else to do this work temporarily as getting people to work in waste is not easy at best of times. Now everyone is afraid as we are highly vulnerable too as essential workers. We take all precautions but I can understand the fears of others. How could I quit?" she asks simply.
For her and others like her, who protect the health of the city putting themselves at risk, you can help by staying at home and showing a little compassion. To know more about how you can help please call our helpline 9765999500.