WHAT WE DO
Our Products & Services
These are our initiatives to promote recycling and sustainable living.

Nirmalaya Collection
Every Ganapati Visarjan, Pune's rivers are choked with hundreds of tonnes of paper, plastic, thermocol, flowers fruits, and cloth. This practice pollutes the city's already stressed rivers.
Swach's 'Nirmalaya' Project enables devotees to recycle their votive offerings. Hundreds of corporate, citizen and student volunteers work with SWaCH waste-pickers and staff to divert over a hundred tonnes of this waste each year from the rivers to the recycling stream. While coconuts and fruit are consumed or resold, partner agencies compost flowers, leaves and other biodegradable waste.
The project also enables organisations to 'adopt' a visarjan ghat for the safe disposal of votive offerings. Employees work to collect and dispose the Nirmalya and also encourage devotees to opt for artificial tanks (instead of rivers) for immersion. These tanks are designed to yield ammonium sulfate, an excellent soil fertilizer. At Durga Pooja also we help clean the event sites on all days of pooja. Take away the waste and clean up the area. There is also post event clean up to ensure that venue is returned to its initial state.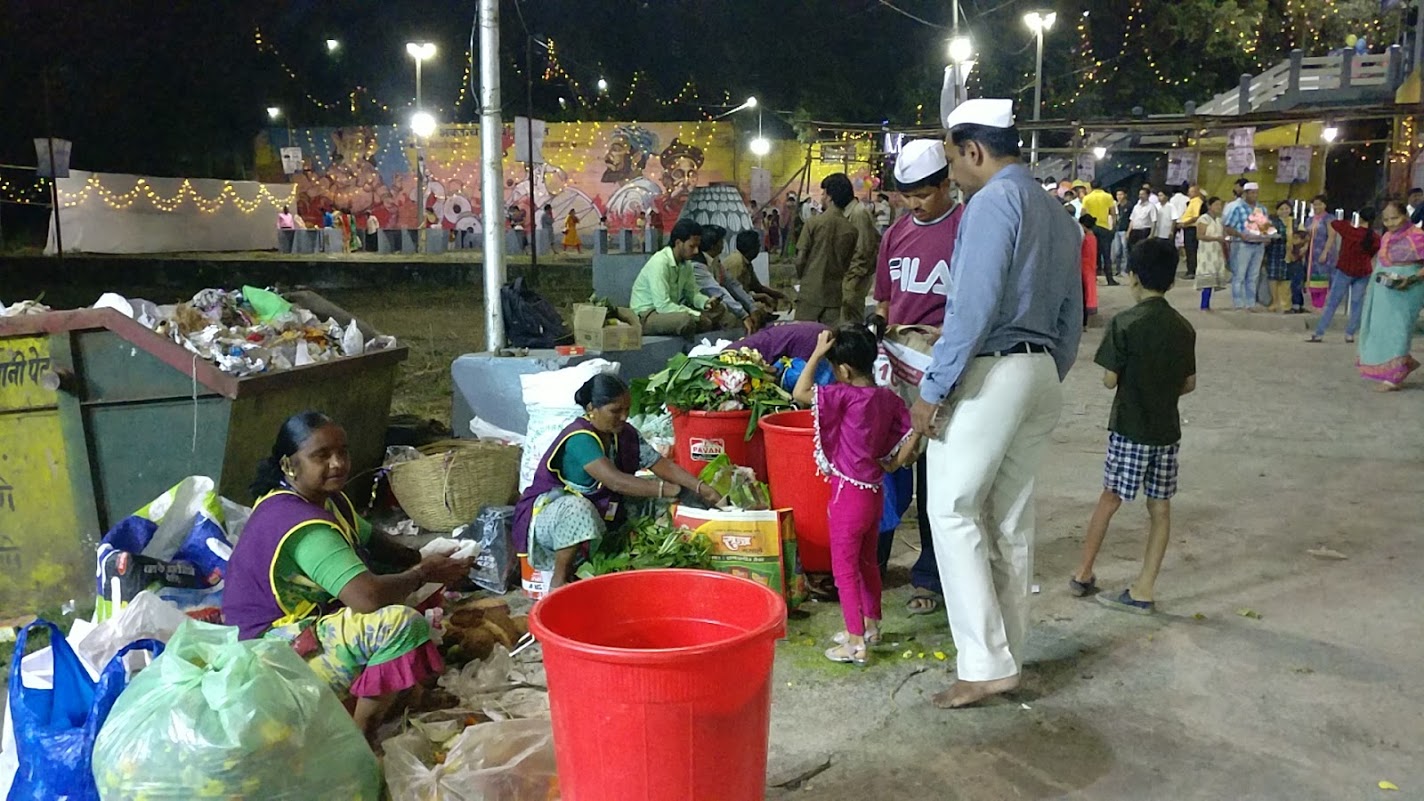 Call the SWaCH Helpline For More Information +91-9765999500