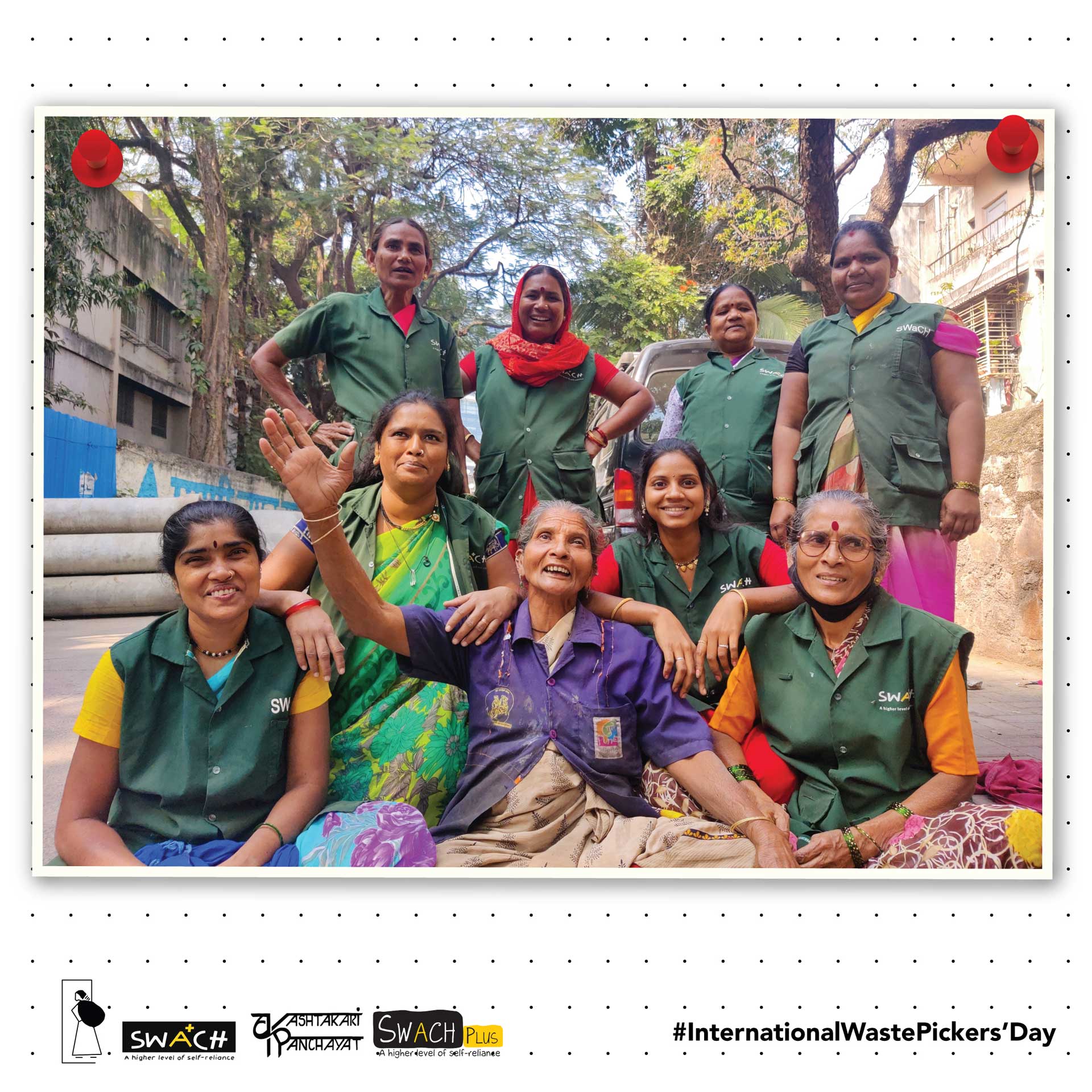 For years, waste has been looked upon as an unwelcoming challenge. And for years, waste pickers have been handling it for all of us.
Waste has always been a resource. But it is the informal sector of hardworking waste pickers that made it happen.
With years of struggle, commitment, and resilience the waste pickers are one of the greatest contributors to conserving our environment.
On the occasion of International Waste Pickers Day, let's acknowledge and appreciate the efforts put in by waste pickers and make a pledge to make our duty as citizens. Let's segregate our waste at the source and help waste pickers to conserve the environment.
Your one small habit can make a big difference in a waste picker's life!
गेली अनेक वर्षे, कचऱ्याकडे एक नकोसा प्रश्न म्हणून बघितला गेला आहे. परंतु वर्षांनुवर्ष कचरावेचक आपला कचरा हाताळून या दुर्लक्षित प्रश्नावर काम करत आहेत. कचरा एक उत्तम संसाधन आहे. पण कचऱ्याचे संसाधनांमध्ये रूपांतर शक्य झाले आहे ते फक्त असंघटित कष्टकरी कचरावेचकांमुळे! कचरावेचकांच्या अविरत संघर्ष, बांधिलकी आणि कष्टांमधून पर्यावरण संवर्धनाला मोठा हातभार लागला आहे.
आंतरराष्ट्रीय कचरावेचक दिनाच्या निमित्ताने, आपण त्यांच्या कष्टांची जाणीव ठेवून त्यांचा सन्मान करूयात आणि एक नागरिक म्हणून आपले कर्तव्य पार पाडण्याची प्रतिज्ञा घेऊयात. आपला कचरा जिथे निर्मिती होतो तिथेच वर्गीकृत करूयात आणि कचरावेचकांना पर्यावरण संवर्धनात हातभार लावूयात.
आपली एक छोटी सवय कचरावेचकांच्या आयुष्यात मोठा बदल घडवू शकते!
Please fill out the form below to make the pledge.