Journey of Waste Pickers of Pune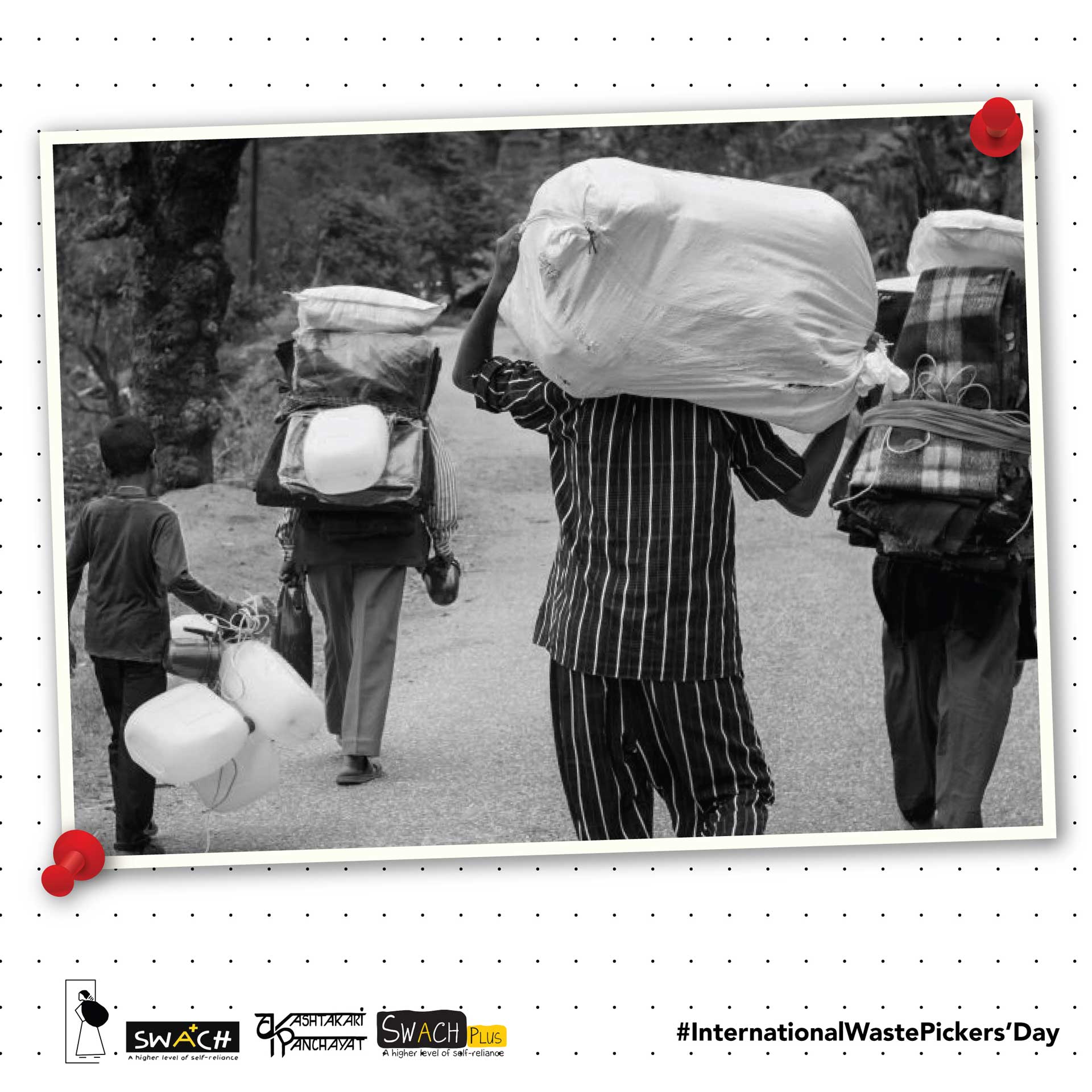 Migration
After 1972, the drought in Maharashtra triggered a migration of landless and marginalized communities to cities for their survival and livelihoods. Majorly women from marginalized communities started picking scraps to feed their families. This ignored community of the society was often misunderstood as thieves and troublemakers.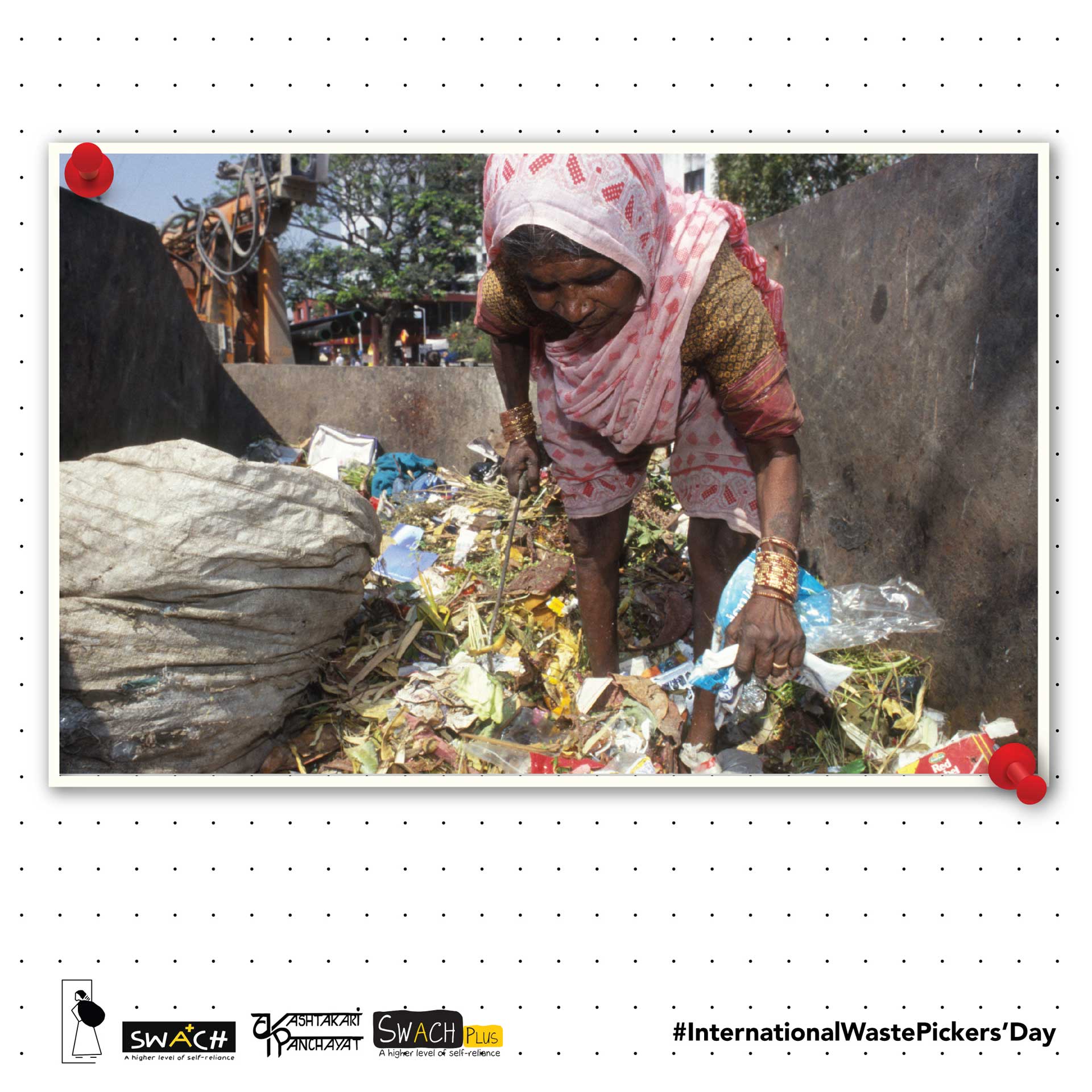 Sanghatan and Sangharsha (KKPKP)
In 1993, Kagad Kach Patra Kashtakari Panchayat was founded to protect the rights of waste pickers and other informal workers and a solid, reliable platform was formed for waste pickers to voice their concerns. With the strong support of the union, waste pickers started taking steps towards social and financial security such as securing insurance from PMC, standardizing rates at scrap shops and availing education or medical loans.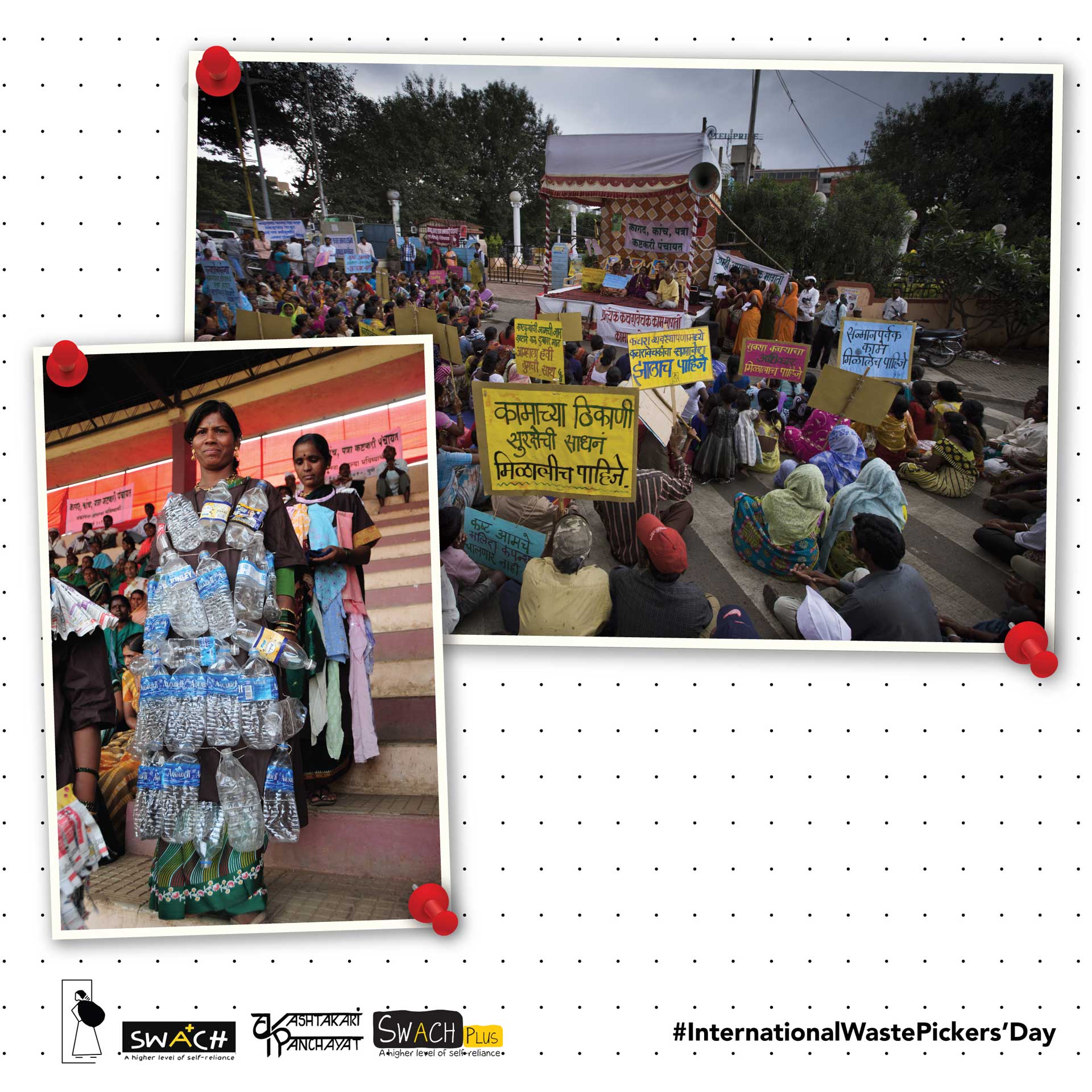 I Cards
For the first time in India, waste pickers were issued Identity cards recognizing their occupation and most importantly their human existence!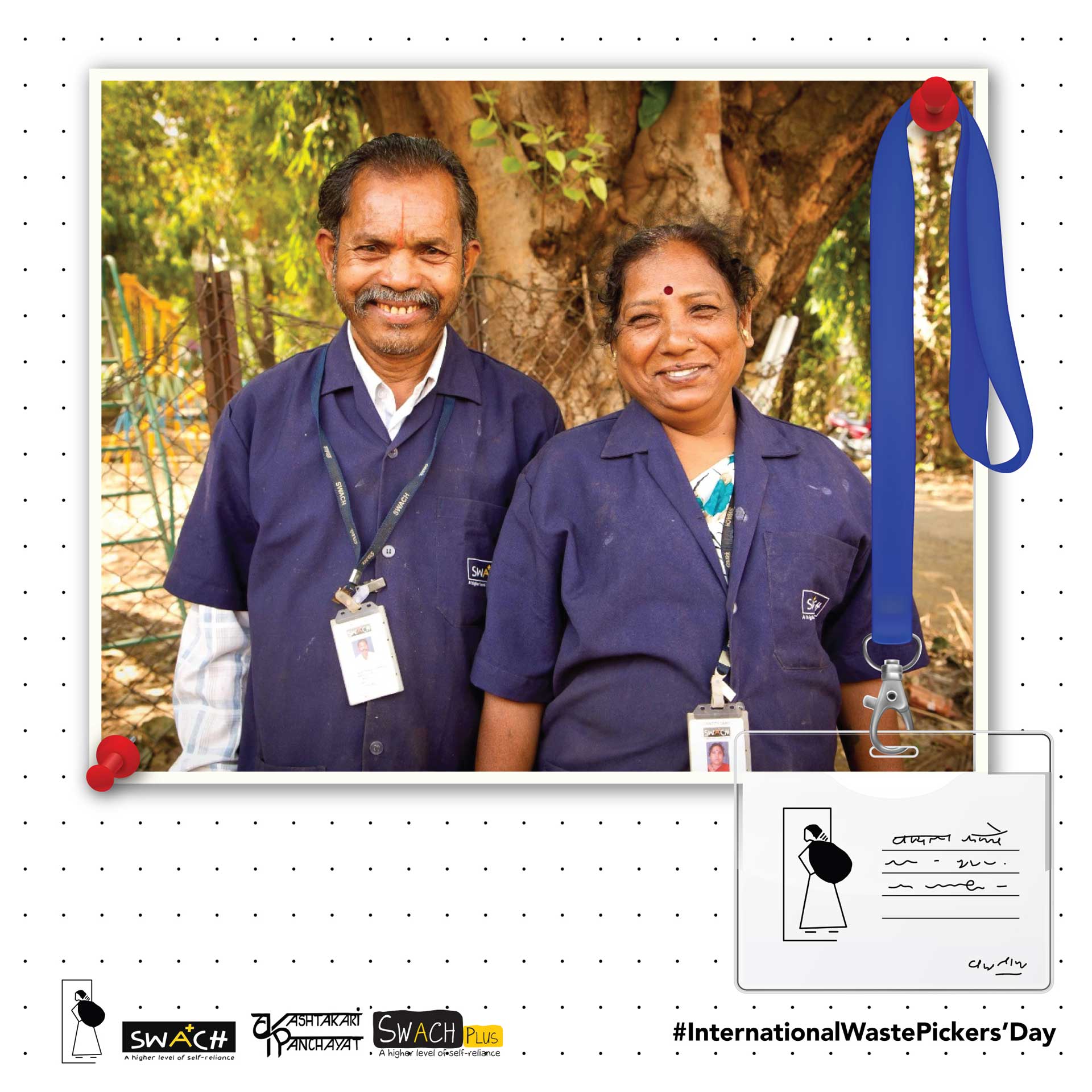 SWaCH
With an aim to reduce containers in the city and to make the city clean, a pilot was launched in 2005 with PMC integrating 1500 waste pickers in Solid Waste Management of Pune with SWaCH covering 125000 properties. After this successful pilot, India's largest wholly-owned cooperative of waste pickers was formed by PMC and KKPKP in 2007. Waste Picker-owned SWaCH became the authorized agency of PMC for door-to-door waste collection.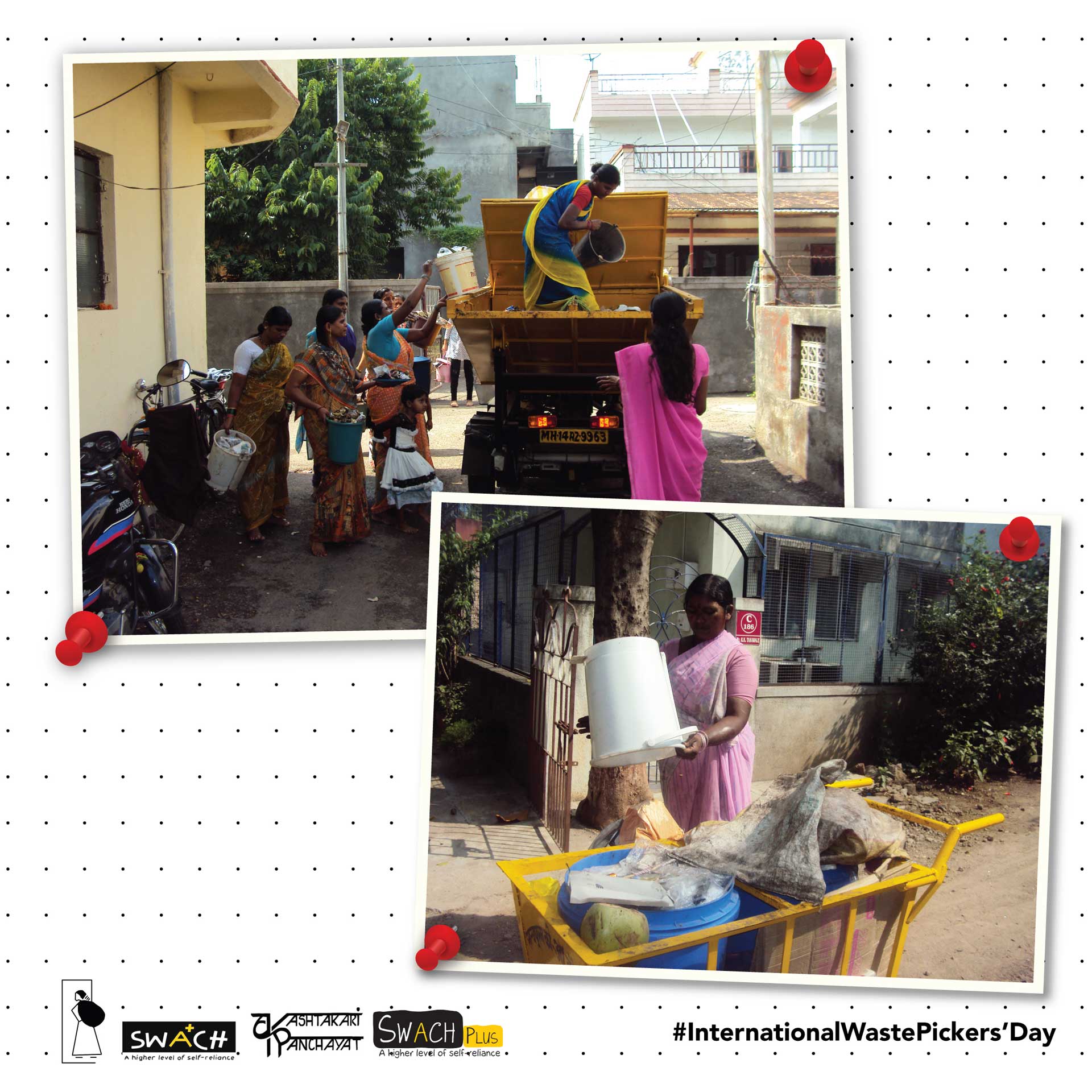 First 5-year term – User Fees
SWaCH waste pickers started habituating the city with waste segregation. The user-fee-based and socially inclusive SWaCH – PMC model received recognition from international organizations like Global Alliance for Incinerator Alternatives (GAIA), Women in Informal Employment: Globalizing and Organizing (WIEGO) and Break Free From Plastic (BFFP).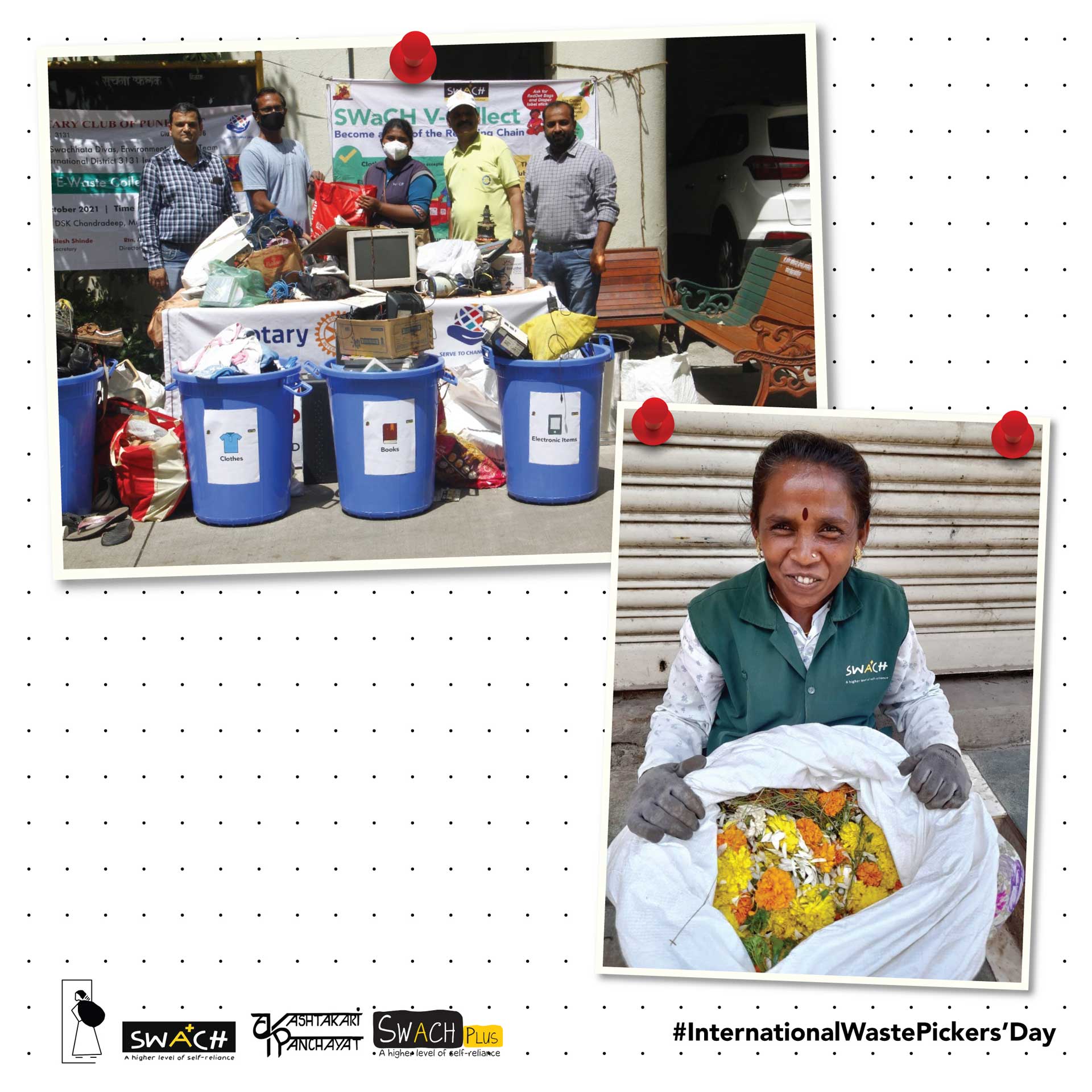 Second 5-year term – Reuse and Recycling
Pune started imbibing the culture of reuse and recycling with 95% segregation at source at every doorstep. With PMC supported initiatives like V Collect and Nirmalya, citizens and waste pickers imbibed the new culture of reuse and recycling in the city.
Covid
When the entire world was suffering through a challenging situation of Covid, SWaCH waste pickers faced new challenges like increased usage of single-use plastic, improper disposal of biomedical waste every day. SWaCH waste pickers continued providing door-to-door waste collection service with 98% attendance risking their lives for a commitment to the city and citizens.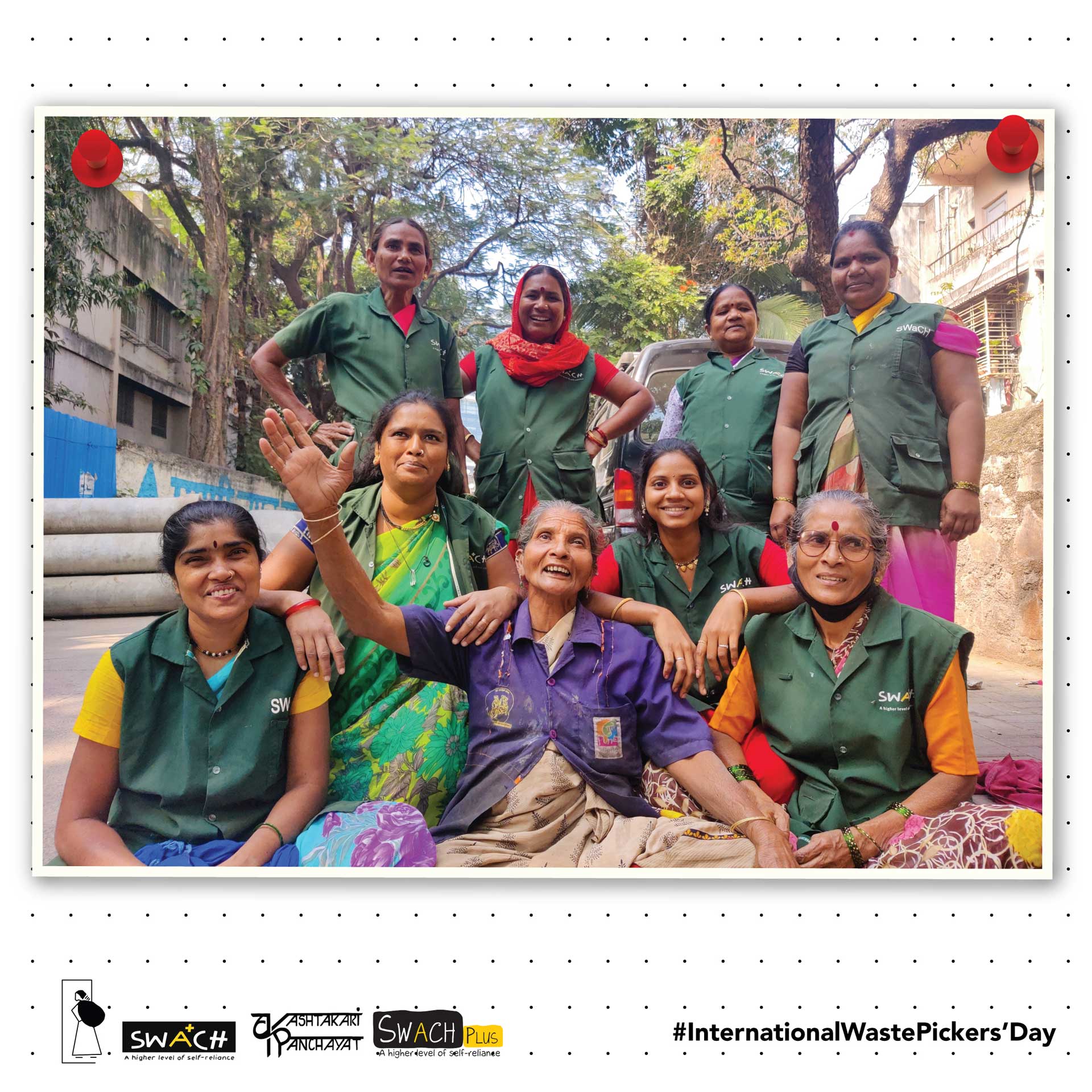 From marginalized to self-reliant,
From ignored to recognized,
From landfills to doorsteps,
And yet, miles to go…