Waster-Pickers Integrated
Tonnes of Recycled Waste Annually
SWaCH Waste Management
Covers Over 70% of Pune
SWaCH is India's first wholly-owned cooperative of self-employed waste collectors and other urban poor. It is an autonomous enterprise that provides front-end waste management services to the citizens of Pune.
What Punekars Say About SWaCH
Excellent team that keeps our neighbourhood clean and green! Kudos to the SWaCH team!

Ajit Apte
In 1993, waste pickers and itinerant waste buyers in Pune and Pimpri Chinchwad came together to form Kagad Kach Patra Kashtakari Panchayat (KKPKP), a membership-based trade union. The union aimed to establish and assert waste pickers' contribution to the environment, their status as workers and their crucial role in the Solid Waste Management (SWM) of the city.
LEARN MORE
Meet Sughandhabai, a waste picker, and a SWaCH member. We'd like to introduce you to our friends and to the work that we all do. Actually, you've probably seen me dozens of times in your neighbourhood – but we never had time to talk, did we? So let's talk now!
LEARN MORE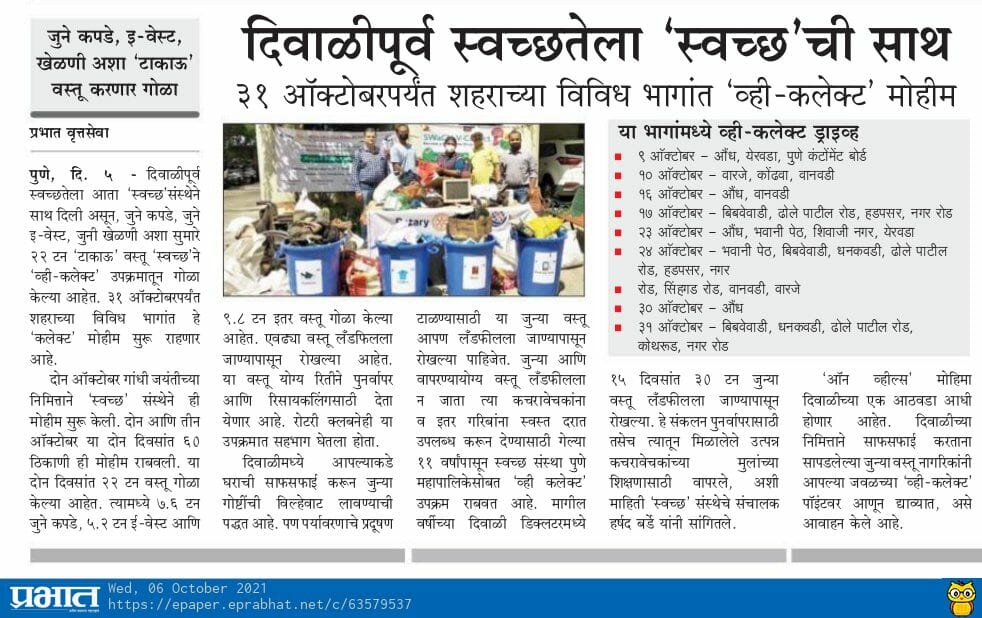 Calendar Press Coverage Source: Loksatta Source: Prabhat Source: Pudhari Source: Sakal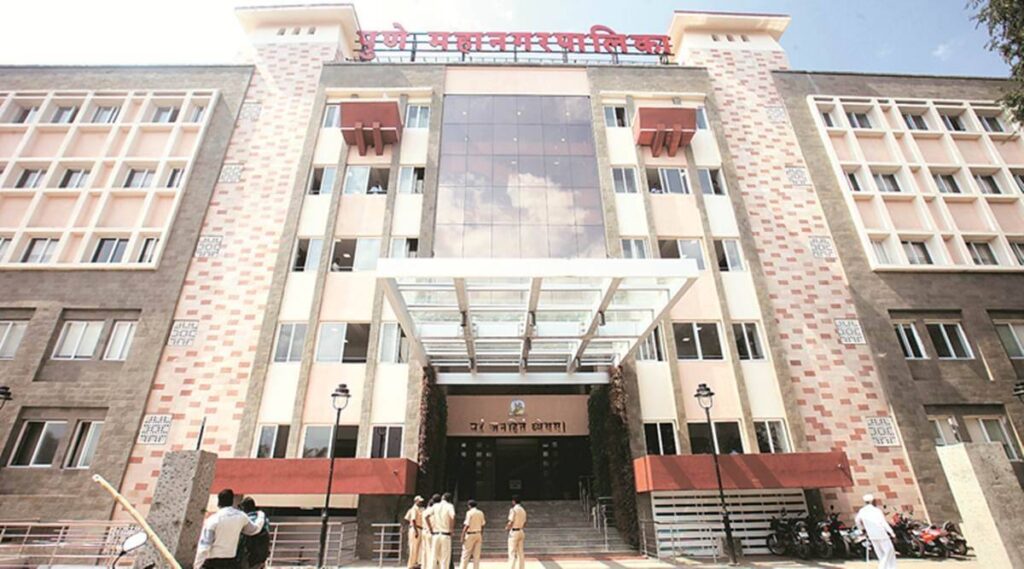 https://indianexpress.com/article/cities/pune/swach-to-protest-pmcs-decision-to-establish-contract-system-for-waste-collection-7328531/ https://www.dainikprabhat.com/pune-black-ribbons-of-waste-pickers/ http://newspaper.pudhari.co.in/fullview.php?edn=Pune&artid=PUDHARI_PUN_20210525_03_9 https://www.facebook.com/watch/?v=143019924518373 https://www.facebook.com/Pudharionline/videos/913253466135332/ https://www.lokmat.com/pune/no-idea-remove-swachh-sanstha-and-contract-it-out-ganesh-bidkar-a721/

26th January 2023 – Republic Day
7th March 2023 – Dhuliwandan
14th April 2023 – Ambedkar Jayanti
1st May 2023 – Maharashtra Din
15th August 2023 – Independence Day
19th September 2023 – Ganesh Chaturthi
28th September 2023 – Anant Chathurdashi
2nd October 2023 – Gandhi Jayanti
24th October 2023 – Dashhera
14th November 2023 – Diwali Padava
15th November 2023 – Bhaubeej
25th December 2023 – Christmas